The default option to start working with Bridge is to enter the license key. After this Bridge will contact the license server to verify the key.
When Bridge has no access to the internet and the license server, Bridge can be activated using a license file. There are 3 types of license files for 3 types of setups. These files can be downloaded
here
.
Steps for using the license file:
1. A license file can be loaded in Bridge. 
In the configuration or license wizard select the option 
License file
 and browse to the license file you just downloaded, click next.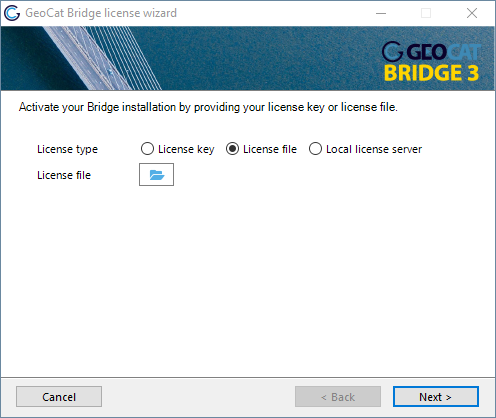 2. 
This will generate a shortcode, email the generated shortcode to GeoCat support (
support

@

geocat

.

net
).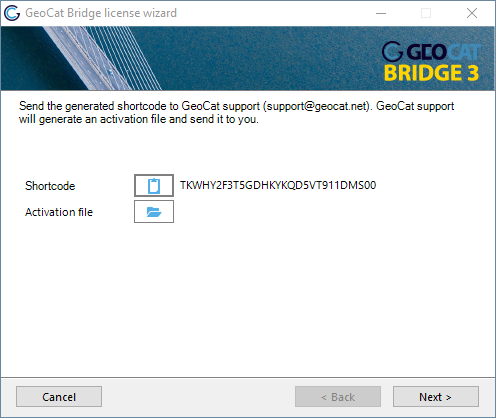 3. 

GeoCat support will create an activation file using the shortcode

and send it to you. Select this activation file

and click next to finish the activation.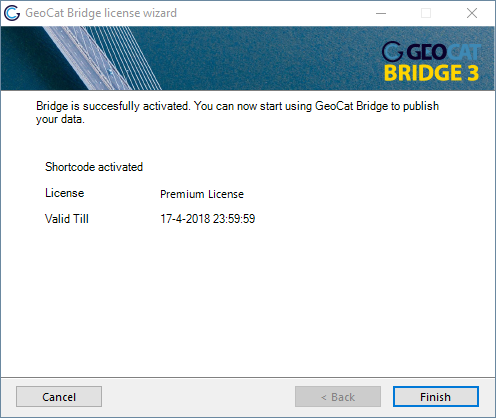 More info can be found in the
Bridge manual
.